Plan ahead; March 14 is movie night at GAAC! We have found a terrific film on discoveries made by a giant, little-known observatory, tucked away in Pennsylvania of all places, that has revolutionized our understanding of the universe all around us.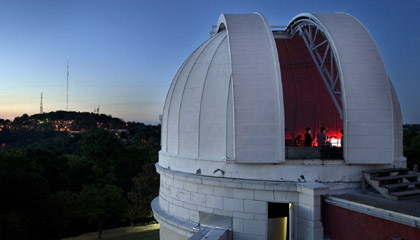 The film features Dr. Neil DeGrasse Tyson of the American Museum of Natural History, and Dr. Tom Crouch of the Smithsonian, and is guaranteed to entertain and astonish, in true GAAC fashion. Come and explore the heavens with your friends and neighbors. This is great stuff, and you don't want to miss it.
GAAC movie nights feature all the great goodies and conversation that we always have at every meeting, but with popcorn and junior mints and soda. It's a free night at the movies, so come early and grab a good seat!