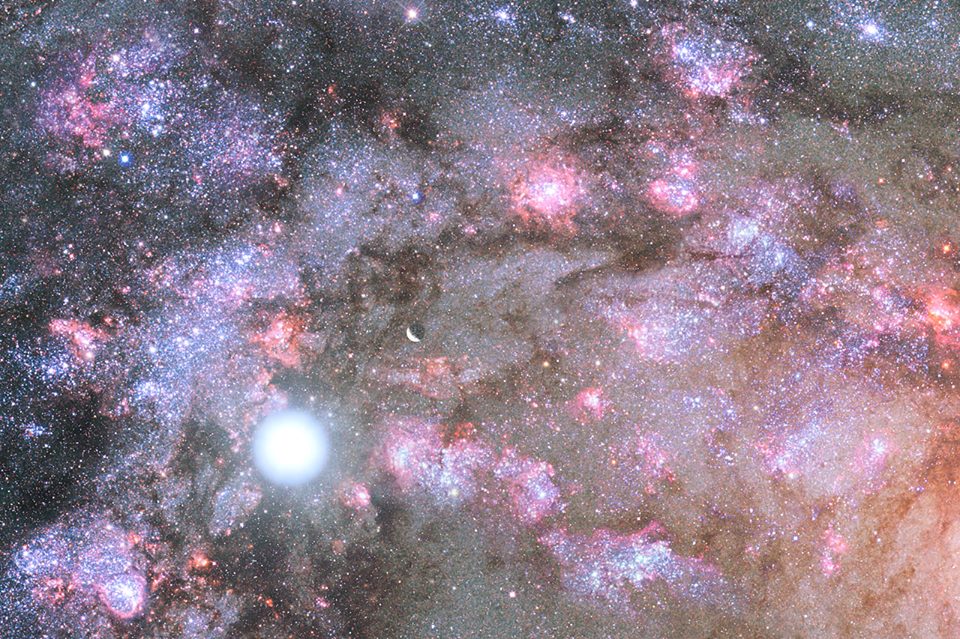 At our Sept 12 meeting we have a distinguished guest with a great program on how giant, monster galaxies came to be, back at the beginning of everything. This is an important question, one at the forefront of current Hubble discoveries (see image, left).
New ideas on the emergence of these galactic monsters have astronomers rethinking what the very young Universe looked like.
On September 12 Professor Danilo Marchesini of Tufts University will take us back to these primordial times -- and introduce us to the beasts that lit the night skies back then.
Mark your calendars, folks, this will be a terrific night with an absolutely outstanding presentation by an expert on the subject.
We meet on the second Friday of every month except August, at 8:00 in the Lanesville Community Center. See our Contact page for directions.
And don't forget: we'll see you at the 9/5 HPSP star party!