Wow, do we ever have an amazing treat for you at our December 11 GAAC holiday party.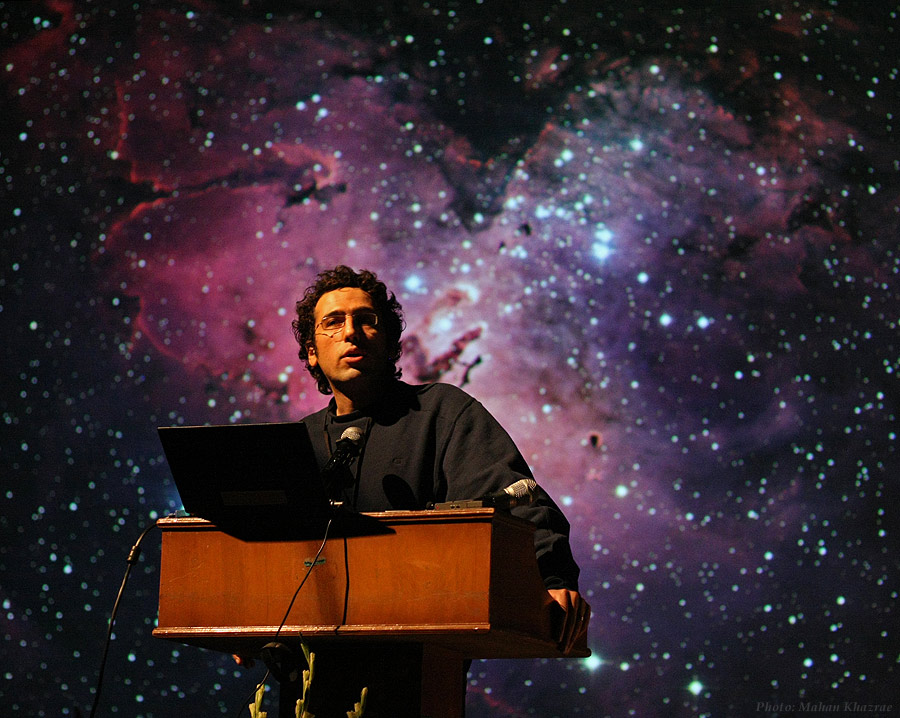 We'll have all kinds of goodies to eat and drink, of course, and lots of good company and conversation, of course, but the big news is all about who we've got speaking: Babak Tafreshi, the creator of "The World At Night," will discuss his work and present a stunning program of his unique astrophotographs. Babak is an internationally known photographer and a tireless advocate for astronomy and the preservation of dark skies.
Here is just a small section of his official Bio from http://www.twanight.org/:
"TWAN founder and leader, Babak Tafreshi is an award winning photographer working with the National Geographic, Sky&Telescope magazine, and the European Southern Observatory (ESO). Babak is also a freelance science journalist and astronomy communicator using all media. Born in 1978 in Tehran he is based in Boston, United States, but could be anywhere on the planet, from the Sahara to the Himalayas or Antarctica. He is a board member of Astronomers Without Borders organization, an international organization to bridge between cultures and connect people around the world through their common interest to astronomy. He received the 2009 Lennart Nilsson Award, the world's most recognized award for scientific photography, for his global contribution to night sky photography."
Holy cow, you'll want to come early for this one. The joint will be packed. This will be a GAAC party to remember. See our Contact page for directions; see our home page for other club details.