Ed Los of the Digital Access to a Sky Century @ Harvard (DASCH) project will be with us at our May meeting, 8:00pm on Friday May 12, at the Lanesville Community Center, 8 Vulcan St..
Ed will bring us up to date on the project to digitize over 500,000 images of the night sky collected on glass photographic plates between 1885 and 1993.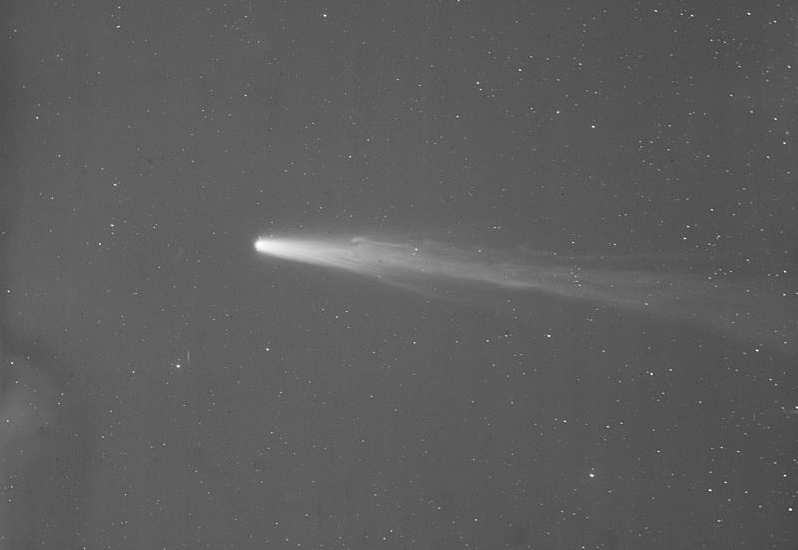 These images offer far more than mere historic value. They have greatly advanced what we know of the composition of stars, their inherent luminosities and distances, and, as a 100-year record, they are sure to continue to inform our understanding. Already as part of this ongoing project more than 162,000 plates, along with data from a card catalog and 1200 associated log books, have been scanned into digital files, to preserve them and make them more readily available to researchers.
Ed will explain the ongoing project and its importance to our knowledge of the night sky, and will tell us some of the many ways that these data are even now helping us understand the universe around us. We're very pleased to have Ed as this month's presenter, for what is sure to be an entertaining and informative evening at GAAC. We hope to see you there!
The Gloucester Area Astronomy Club is open to all, with plenty of free parking; there is never any cost.
Image: Portion of Plate b41215 of Halley's comet taken on April 21, 1910 from Arequipa, Peru with the 8-inch Bache Doublet, Voigtlander.