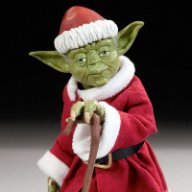 On Friday night, December 13, for our 16th annual Holiday Party, we are fortunate to once again have with us the celebrated Kelly Beatty, Senior Editor of Sky & Telescope Magazine (see more of Kelley's bio below). This year Kelly's presentation asks the perennial question "Are We Alone?
Our galaxy, Kelly writes, "likely contains more planets than stars — so what are the odds of finding distant Earth-like worlds that teem with life? After surveying the amazing diversity of life on Earth — and the theories of how it started here — we'll sample the kinds of worlds around other stars that astronomers have discovered and explore whether any of them might be suitable for life. And we'll catch up on efforts to contact alien civilizations directly, via radio transmissions and other means."
This will be a very entertaining and richly informative night, so come early and grab a good seat and some great food and conversation before all the festivities begin. See you there!
_____________
A little bit of Kelly's bio:
Kelly has been honored twice by the Division for Planetary Sciences (DPS) of the American Astronomical Society. In 2005 he received the Harold Masursky Award for meritorious service, and in 2009 he was honored with the inaugural Jonathan Eberhart Journalism Award. He is also a recipient of the prestigious Astronomical League Award (in 2006) for his contributions to the science of astronomy and the American Geophysical Union's Cowen Award for Sustained Achievement in Science Journalism (2009).

Kelly hails from Madera, California. He holds a Bachelors degree in geology from the California Institute of Technology and a Master's degree in science journalism from Boston University. During the 1980s he was among the first Western journalists to gain firsthand access to the Soviet space program. Asteroid 2925 Beatty was named on the occasion of his marriage in 1983, and in 1986 he was chosen one of the 100 semifinalists for NASA's Journalist in Space program.